Join our email contact list for news of all future events. To subscribe, please click here.
Saturday, 3rd September – CKCP Quiz Night
Come along and test your knowledge.  £10 for a table of up to 6.  Bring your own snacks or nibbles. 
There will be a Donation Bar for drinks and prizes and a raffle.
Doors open at 7pm and the quiz takes part in the Hall at Charlton Kings Junior School.
Reserve your table using our trusted online form
here
.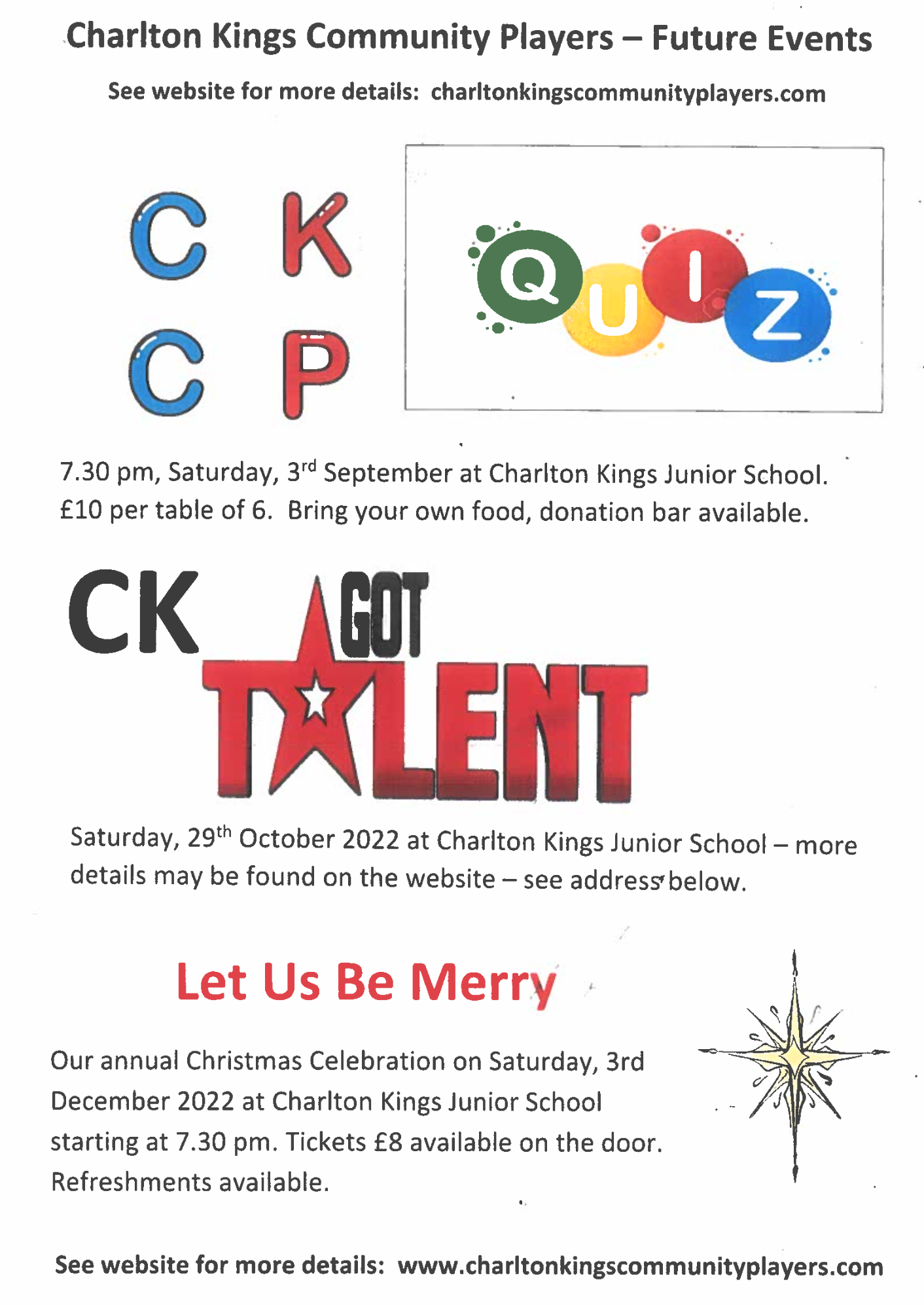 Play Readings
We've been enjoying regular play readings since early in 2020. They've given participants
opportunities to try out different character parts, and for the Players to explore new pieces
which could be performed 'live'.
Our reading of an adaptation of Jane Austen's 'Pride and Prejudice' has resulted in the issuing
of an audio production as currently advertised. A request out in the community, for
submissions from creative writers for sketches to be performed, resulted in lively and thought-
provoking results. A one act play was also submitted and it is hoped that the Players will be
able to mount a live production in 2022.
The Christmas Show
Last year's LUBM 2021 video was viewed a significant number of times and raised over £350 for the supported charities through JustGiving. We hope to continue that achievement this year. We hope the afternoon performance might appeal to a wide range of people in the community. This will give an even greater opportunity for fund raising for local
charities. See Forthcoming menu item for further information.