Join our email contact list for news of all future events. To subscribe, please click here.
CKCP AGM Meeting 
The next CKCP AGM meeting date has been changed and will now be held on Wednesday 6th May at 19:30-21:30
at Charlton Kings Baptist Church, 38 Church Street, Cheltenham GL53 8AS
Agenda items and apologies to be sent to Fiona by Wednesday 22nd April,
The Agenda will be sent out one week before the meeting.
Play Reading
On Wednesday 18th March 19:30-21:30,
at Charlton Kings Baptist Church, 38 Church Street, Cheltenham GL53 8AS

Let Us Be Merry! 2019 
held at 7:45 pm on Friday 6th December at Sacred Hearts Hall
'A Christmas Celebration'
Audience Comments:
 "A lovely way to start Christmas"
"A most enjoyable evening"
"An excellent show as always"
 C

harities and local projects supported by the production
and by 'Treasure Island' are:
Charlton Kings Junior School Swimming Pool Restoration Fund
Battledown Centre for Children and Families
Charlton Kings Lunch Club (at Baptist Church)
Advertised Event – My Dearest Kate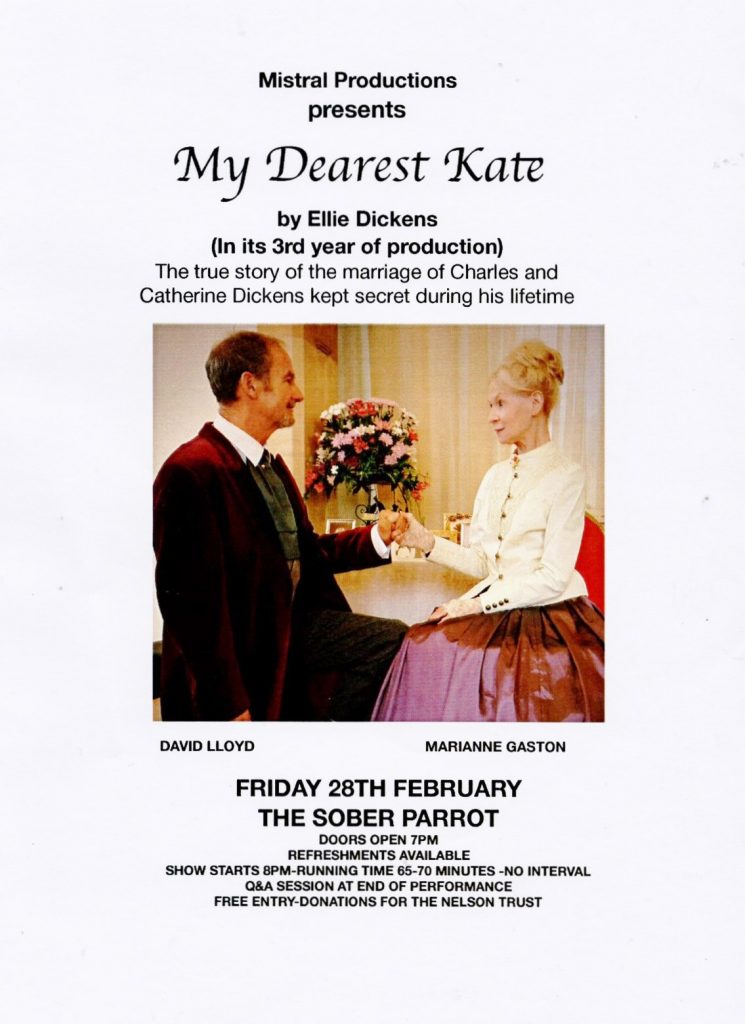 Advertised Event – Murdered to Death